Giving Starts with Finding a Cause that Speaks to You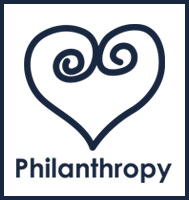 As many of you know, philanthropy is an important part of the SYNNEX culture. The Greenville, SC, office recently announced that SYNNEX Share the Magic, after having been in existence for only four years, raised over $3.6 million.
During 2014, our membership supported many worthwhile charities such as the March of Dimes, Susan G. Komen, LLS, and many others. Our membership raised $900 in September for the American Lung Association when 7 members participated in the "Fight for Air Climb" . The SYNNEX F2F Philanthropy Pillar is aligned with our membership's vision of "inspire others by actions." In order to accomplish this goal, we moved away from a single-charity support approach to create a calendar that allows all members to showcase what they are doing to support the individual charities of their choice.
What does this mean? Instead of sending email or creating a FB group for a select group of friends asking them to click on a URL to donate or join you at an event, you can complete a simple form. We will use the form to populate your charitable event on the SYNNEX F2F website.
Start now by requesting your charitable event be posted.
For more information, contact:
April Petty, Vice President Sales, Government
AprilP@synnex.com
Work: 864-349-4373
Greenville, SC
Shana Kapustin, Senior Director, HR Canada and Talent Acquistion, North America
ShanaK@synnex.com
Work: 416-240-2759
Toronto, ON