At SYNNEX, we're guided by a series of principles that were designed to help us stay true to our beliefs and to remind us of our promise to each other.
Mission
SYNNEX helps customers, business partners and associates achieve success through shared goals, strategies, resources and technology solutions.
With wise investments, innovation and solutions-based products, we increase shareholder and corporate value to all stakeholders.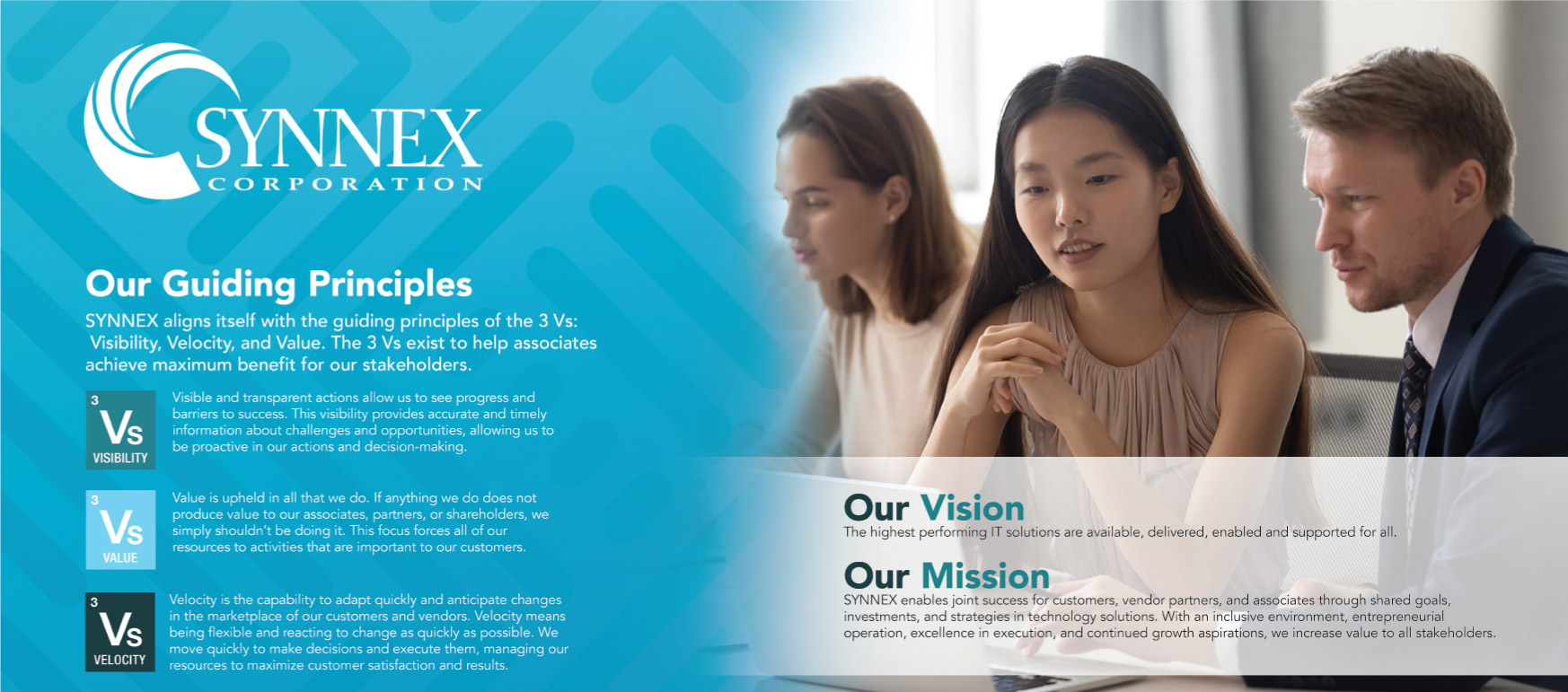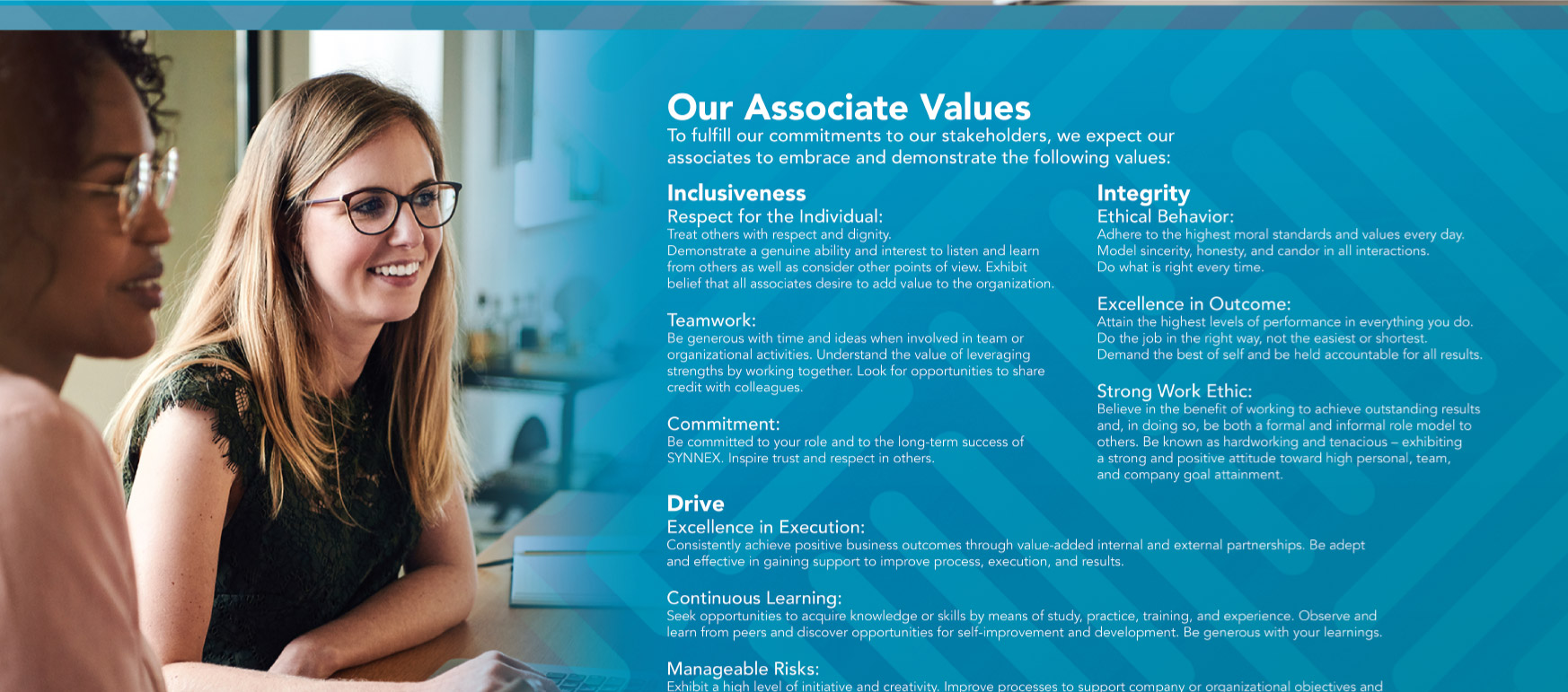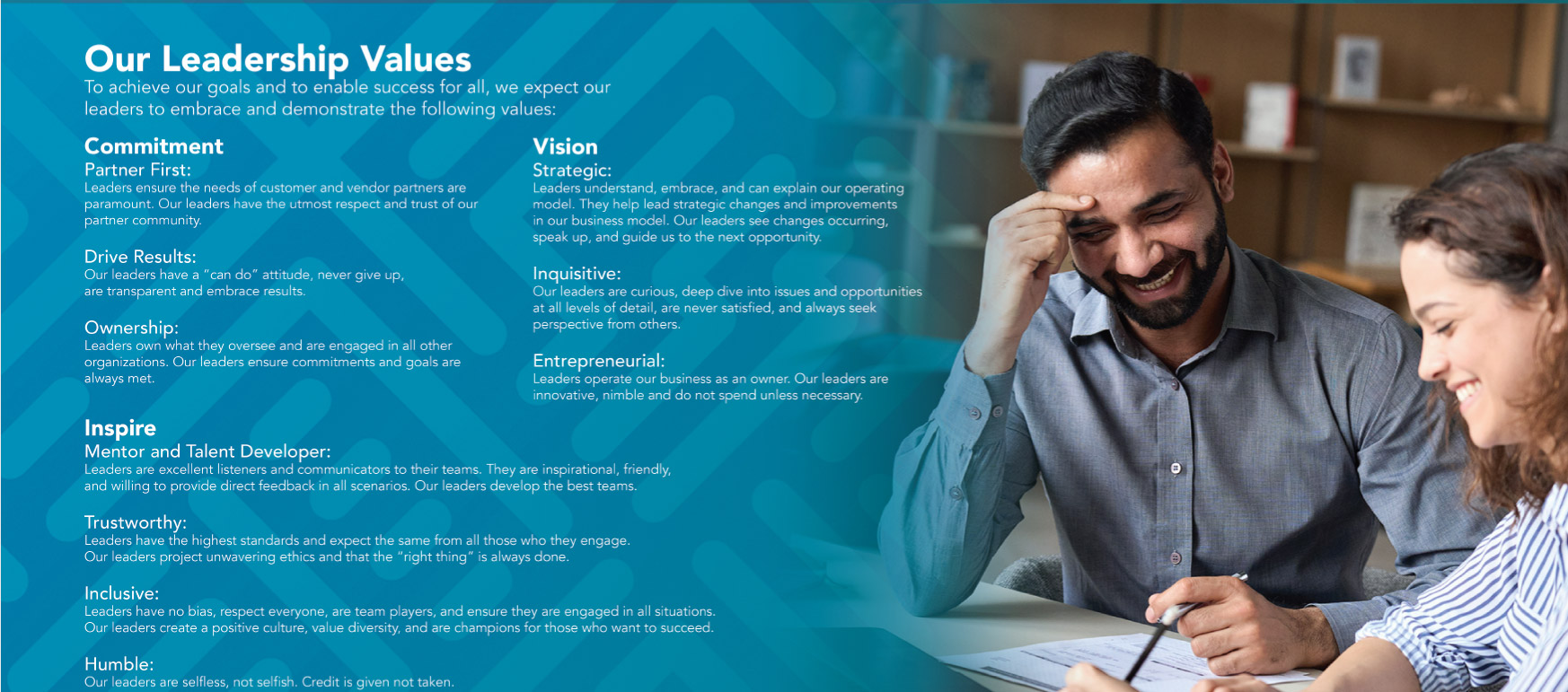 Read the comprehensive summary of our Guiding Principles and Organizational Values click here
Employer Value Proposition
Respect is the recognition of an individual's abilities and qualities – and it's the driving force at SYNNEX. We've built an exceptionally successful business through an organization-wide commitment to honor, treasure and celebrate every single associate. SYNNEX is so much more than a technology company; we're a collection of diverse, inspired and motivated people that trust and depend on each other to make a profound impact.
Open and welcoming culture; teamwork abounds
Honesty and integrity permeate the company
Transparent leadership
Talent Philosophy
Our workforce is what makes our successful business continue to grow – the sum of our unique individuals makes us stronger together.
We prioritize our strong culture: what we say, think and do (3Vs and Values), invest in our people's growth and development and build their capabilities.
To drive the business forward, our talent programs are business-enablers: linking strategy to high-value results, associate-focused, and operationally effective and efficient.

Total Rewards
SYNNEX offers a competitive suite of benefits- from tiered vacation plans, wellness programming, recognition and reward initiatives, ongoing education opportunities and more!
Click here to learn more about US Total Rewards.
Click here to learn more about Canada Total Rewards.
Testimonials