NEC Display Solutions
NEC Display Solutions is a leading designer of award-winning products, including: desktop LCDs; commercial and professional-grade large screen LCD displays; a diverse line of multimedia projectors; and integrated display solutions. All of these products can be used for signage solutions from the boardroom to the classroom. Your brand is defined mostly by the emotional connection your customers share with it. Digital signage, which can be executed in a number of creative ways, can help strengthen this connection in ways you may have not been able to or dreamed possible in the past. The ability to deploy screens in an endless number of configurations, including video walls, banners, and ribbons, along with ever-increasing advances in content creation and management, open the door to an endless variety of possibilities for defining and fostering your brand. Find how NEC can help with your signage needs.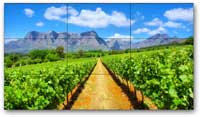 NEC Products
NEC Reseller Programs
Earn SPIFs on all your NEC sales! Learn more.
NEC Chit Chat
The proof of NEC's leading product mix is highlighted by customer testimonials. Click here to see a full listing of NEC case studies.
NEC on YouTube
40 Second Video Features highlighting digital signage applications such as: touch screen overlays; Human Sensor
NEC Tech Tutorials on topics such as video wall calibration, installing adapters, and NEC Interactive Software
Partner Programs

NEC Partner Net is a comprehensive portal of information and tools where partners have access to:
NEC Rewards (SPIFs paid within 48 hours)
Exclusive webinars
Learn 'n' Earn Trainings
Visit www.necdisplay.com/partners to register.
SYNNEX is the Difference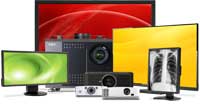 John Haught
NEC Display Solutions
864.419.1165
jhaught@necdisplay.com
Bryan Grayson
SYNNEX Corporation
800.456.4822, Ext. 4804
BryanG@synnex.com