Our Vision
We strive to be the change we want to see, individually and as an IT solutions company
Diversity – defines who we are.
Diversity is about the unique experiences, backgrounds, characteristics, and perspectives of each person.
Equity – is a part of how we become inclusive and what allows us to be stronger.
Equity promotes justice, impartiality and fairness within procedures, processes and distribution of resources. It makes us mindful of societal inequalities and people's lived experiences so our company can do our part in reversing inequitable realities.
Inclusion – is what we aim for to foster our sense of belonging and for all of us to thrive
Inclusion is recognizing, embracing and celebrating differences, not ignoring them. It involves a commitment to learning and creating a work environment where all associates can be and contribute their authentic selves without judgment or reservation, where they feel heard and valued.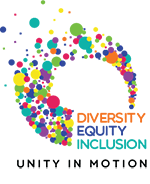 Our Approach
At SYNNEX, our mission is to enable joint success for customers, vendor partners, and associates through shared goals, investments, and strategies in technology solutions. This is achieved through an inclusive environment, entrepreneurial operation, excellence in execution, and continued growth aspirations, and this directly translates to our Diversity, Equity, and Inclusion Goals.
We recognize that Diversity, Equity, and Inclusion is a journey, individually and organizationally. We believe that every associate has an active role in creating an environment of belonging. Diversity, Equity, and Inclusion is enabled and supported by all.
To be at the leading edge of Diversity, Equity, and Inclusion as an IT solutions company, we have set the following goals:
Every associate's unique background is valued, celebrated, and are considered in our teams and business
Every associate is empowered to be their best selves each day
Every associate feels seen and heard, belongs, and has ongoing opportunities for growth and development
Every associate is an active learner and has a role to play in DEI
Our leaders/managers respect individual abilities and qualities; empower their team members to deliver great results; and create an environment of listening, appreciation
and trust for the team and organization
DEI is embedded in every aspect of our business
These drive us forward, are at the heart of our innovation, and help us achieve our highest performance, as associates and as an organization that cares and wants to make a difference.